Glide the up the stairs with
Stairlifts
Straight Stairlifts
Homeglide extra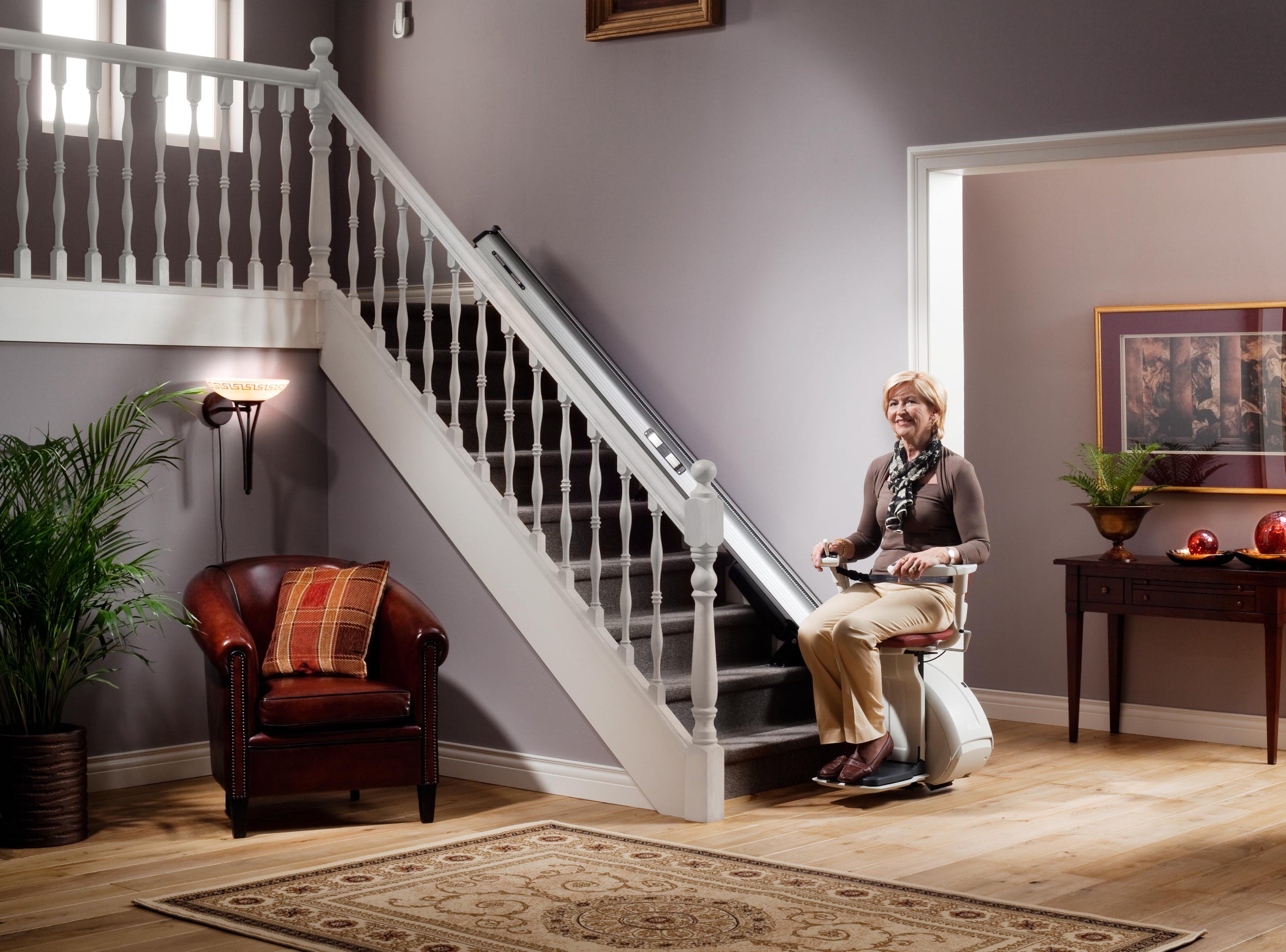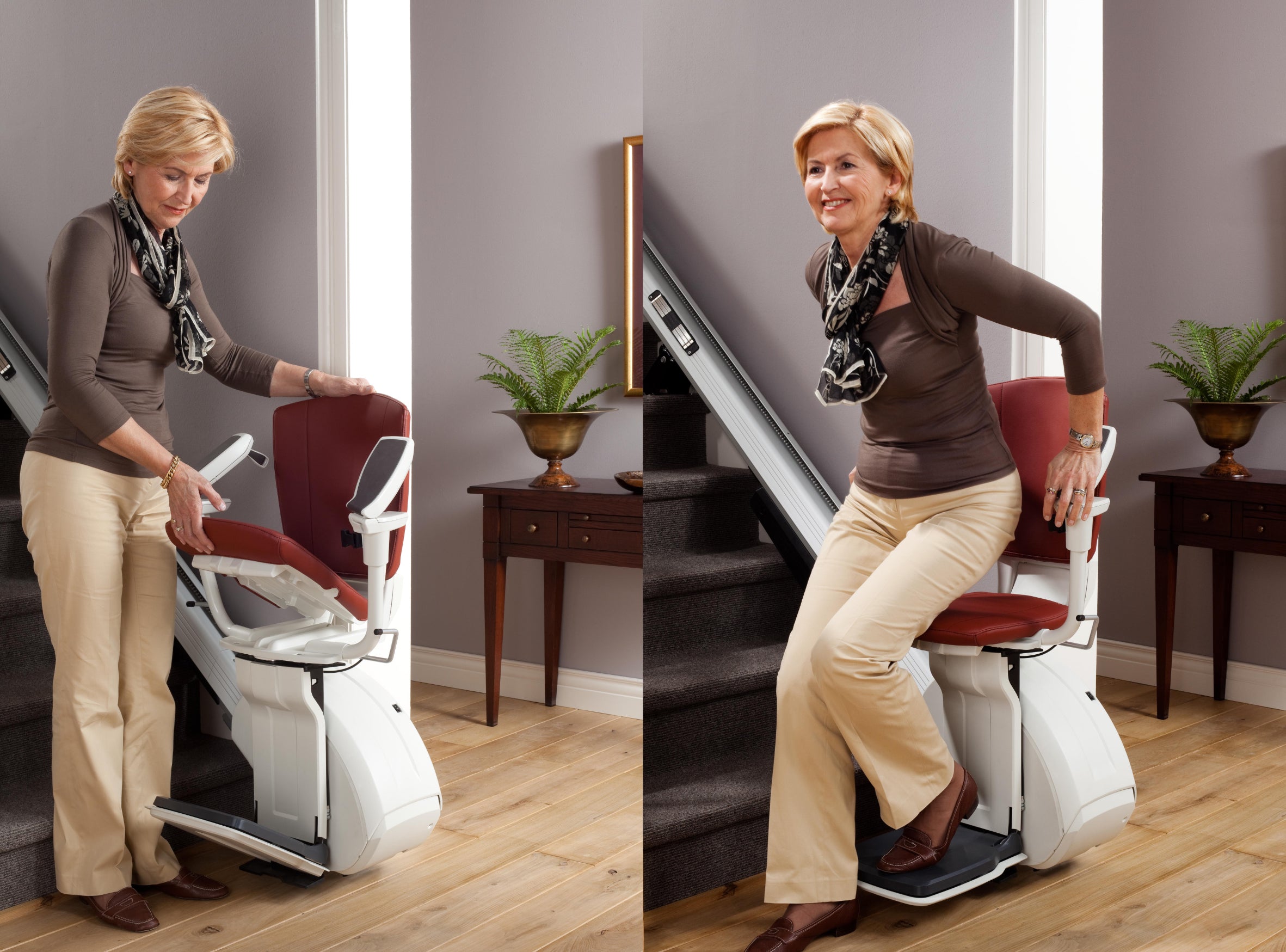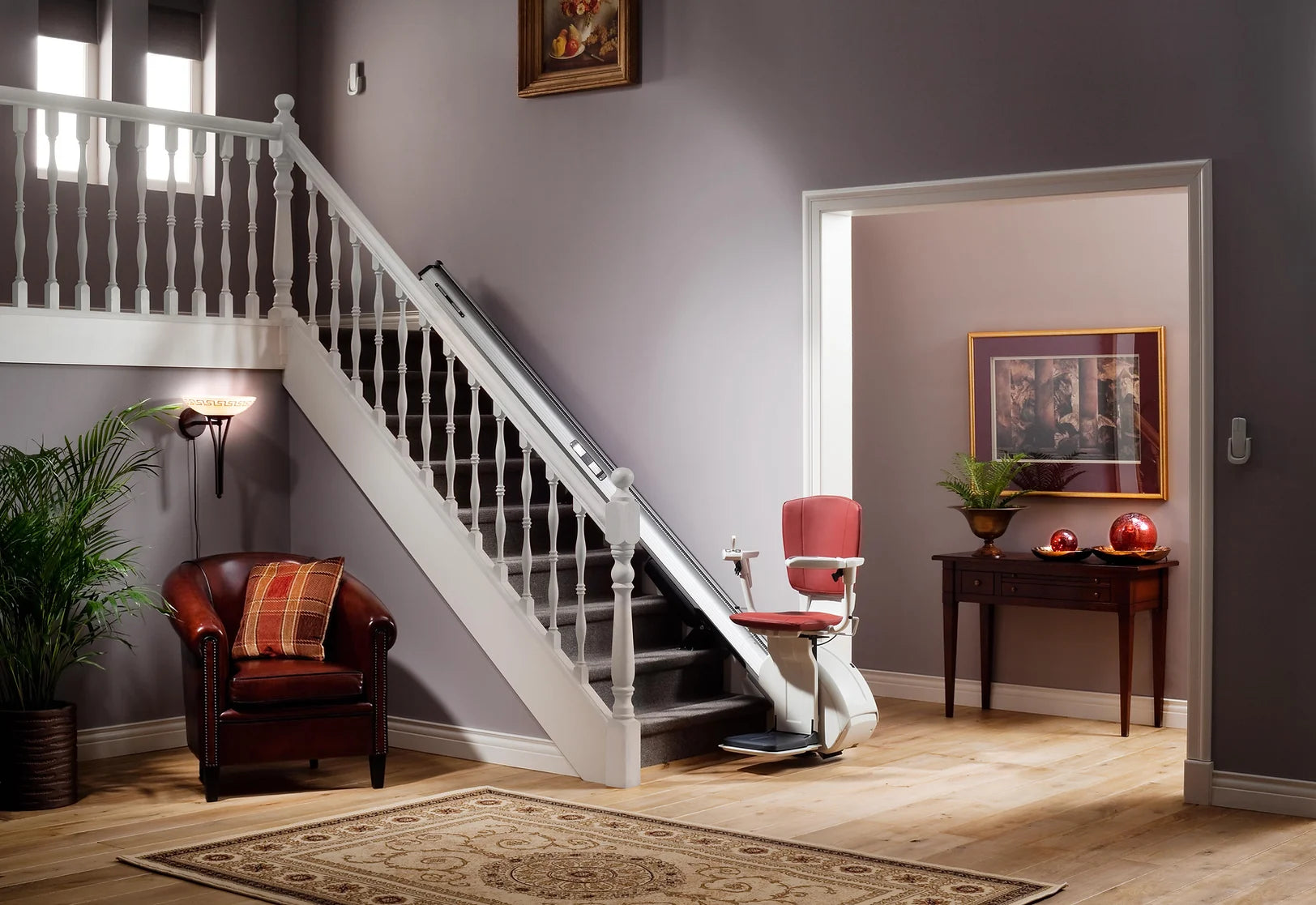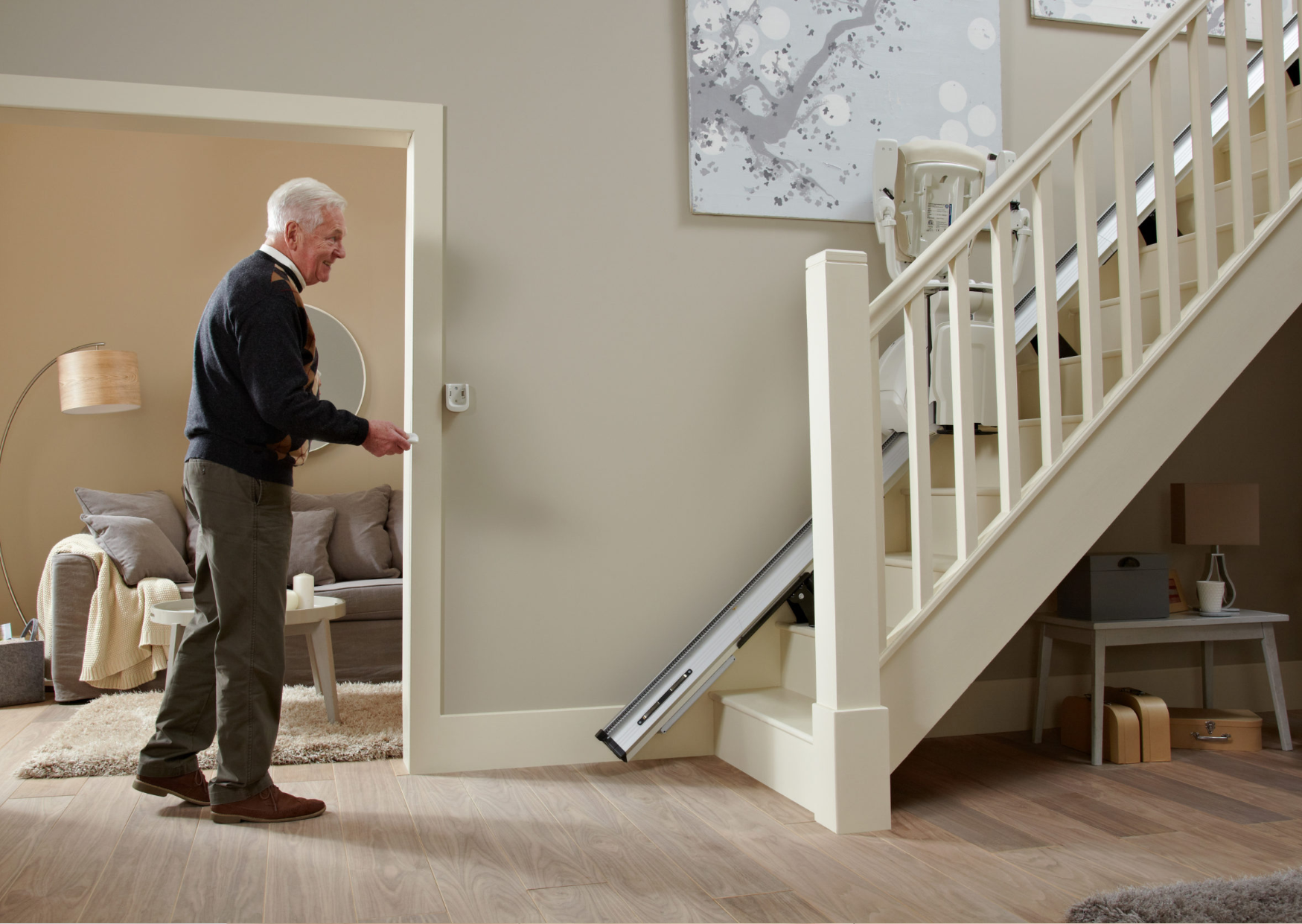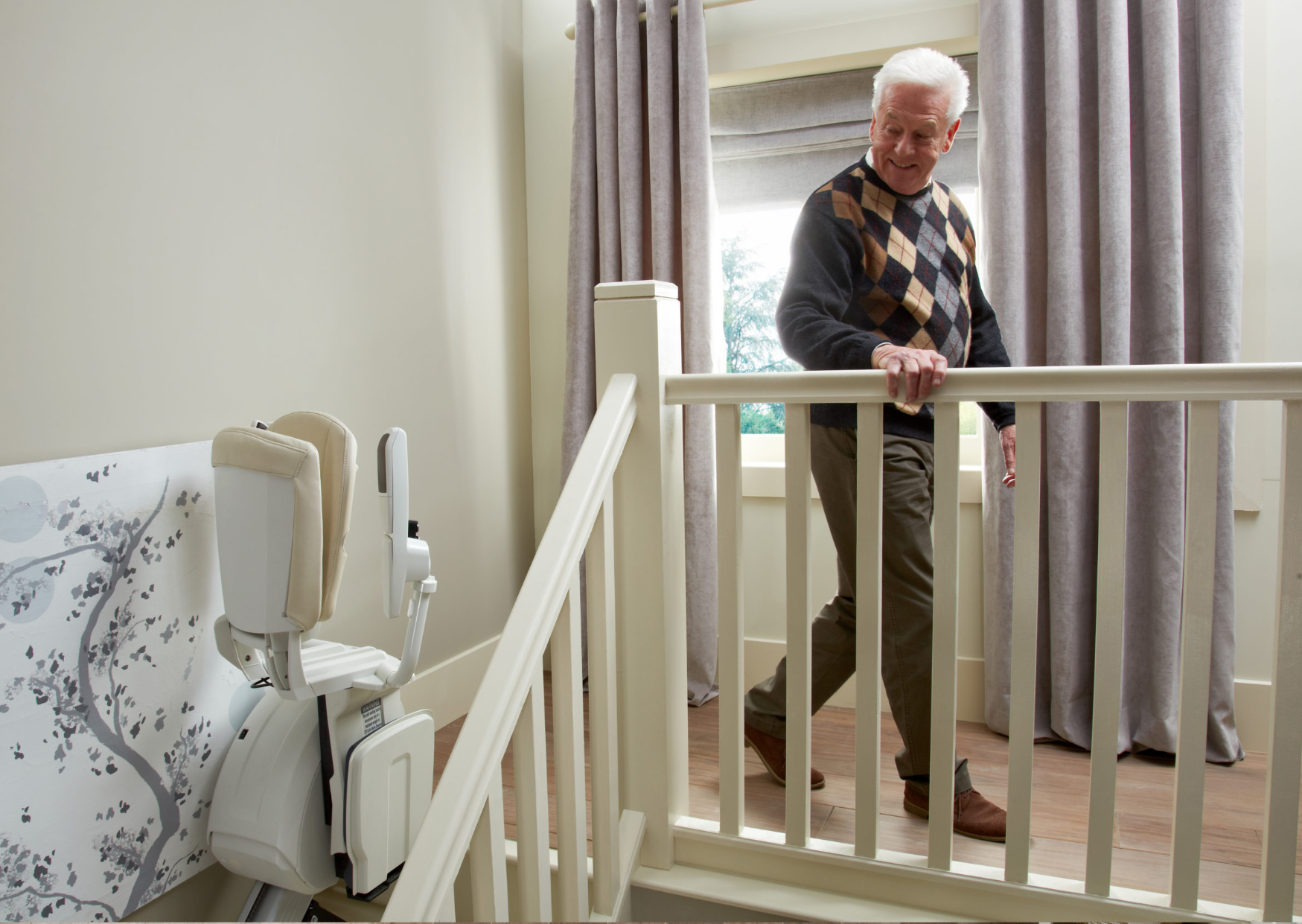 ---
The HomeGlide Extra Stairlift is the premium model in the Access BDD range. With a linked seat and footrest the HomeGlide Extra uses the Flow seat which is ergonomically shaped to the user. There is a choice between ten different colours to determine the best fit with your decor.
The seat height is adjustable to four different positions when a powered swivel is used, which means that HomeGlide Extra can be adjusted to suit a variety of users. The Flow seat is ergonomically shaped to the user with curved armrests which fold inwards to make the user feel more secure during travel.
The stairlift chair folds neatly for storage, using a linked seat to footrest mechanism, which means there is no need to bend to manually fold the stairlift.
A powered swivel can be added to HomeGlide Extra stairlifts to make getting on and off the lift easier.
Stannah Straight Stairlift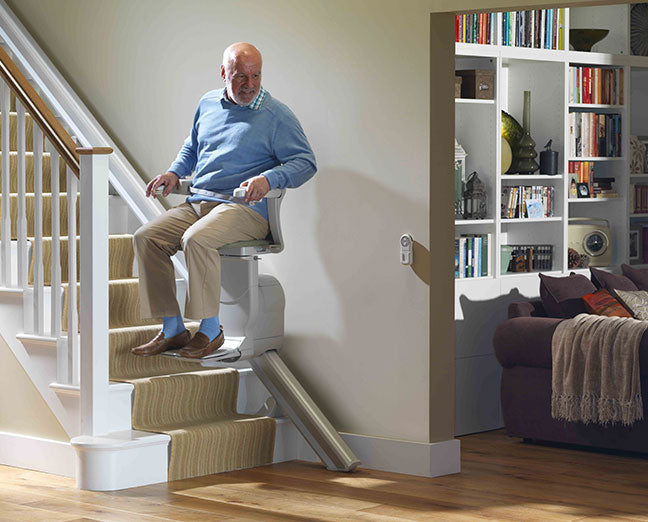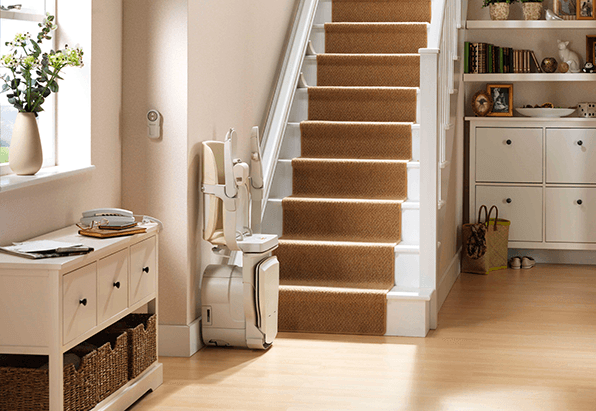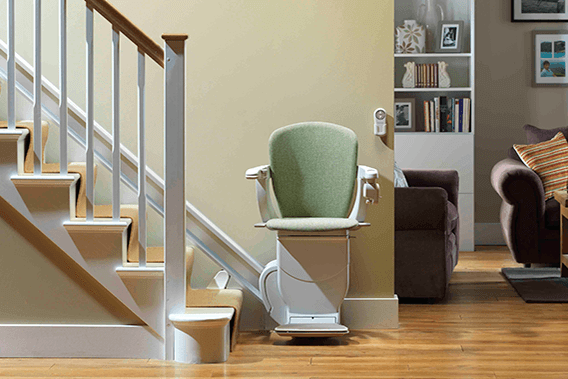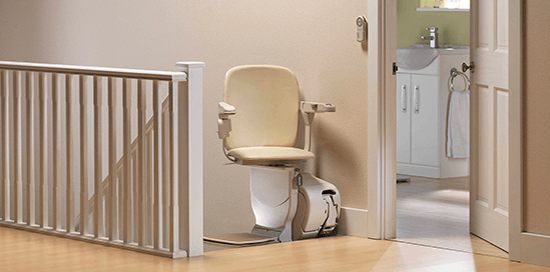 Sale price

£0.00
Regular price
(/)
---
The simple contours of the chair, along with a range of upholsteries and footrest colour options to choose from, make the Stannah straight lift a smart and practical addition to any home. The seat folds away neatly and is fitted to the stairs, not the wall.
Everything about a Stannah stairlift is made to make managing your stairs as easy, comfortable and safe as it can be, so your life changes for the better the moment you begin to use it.
Curved Stairlifts
The Flow 2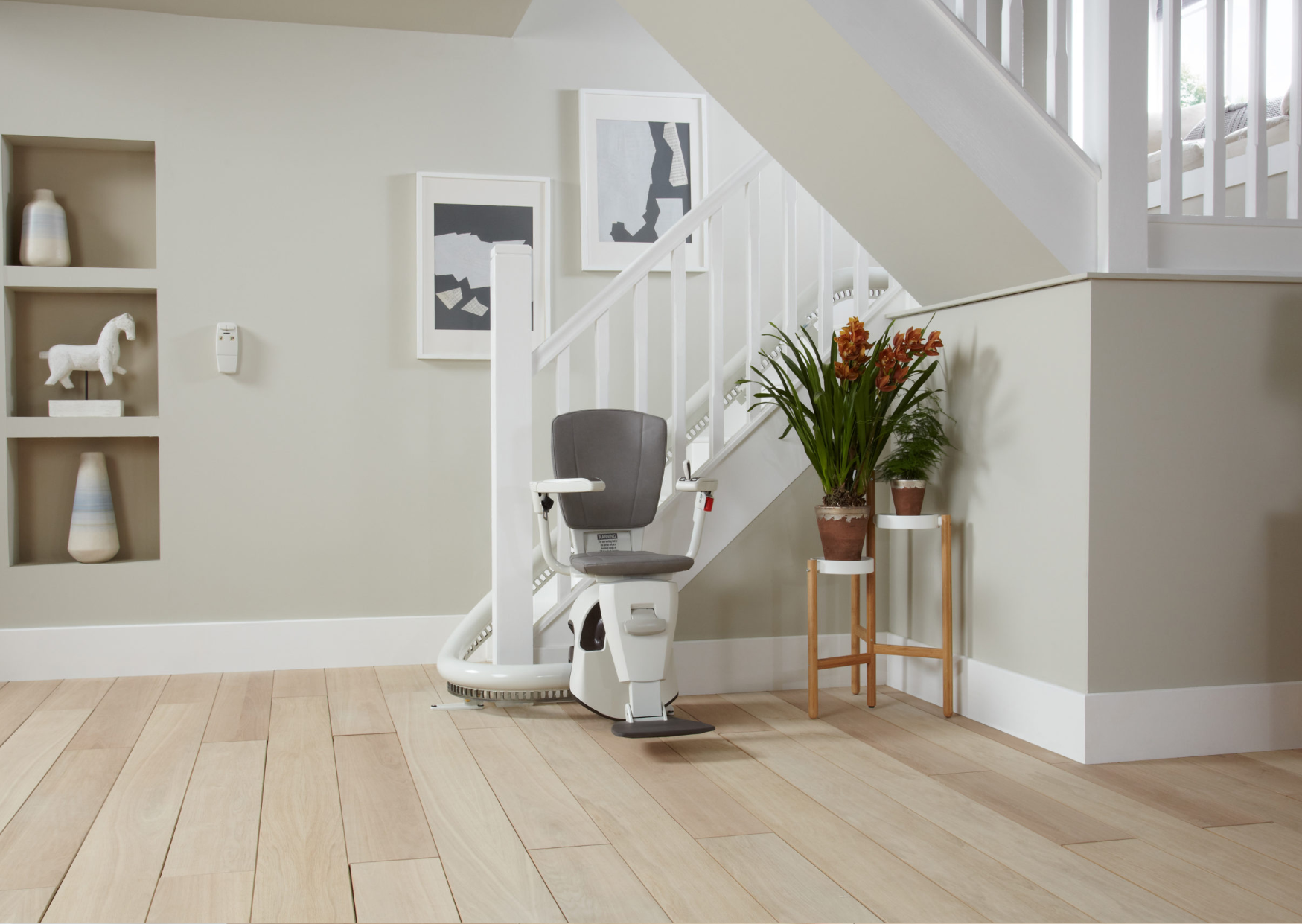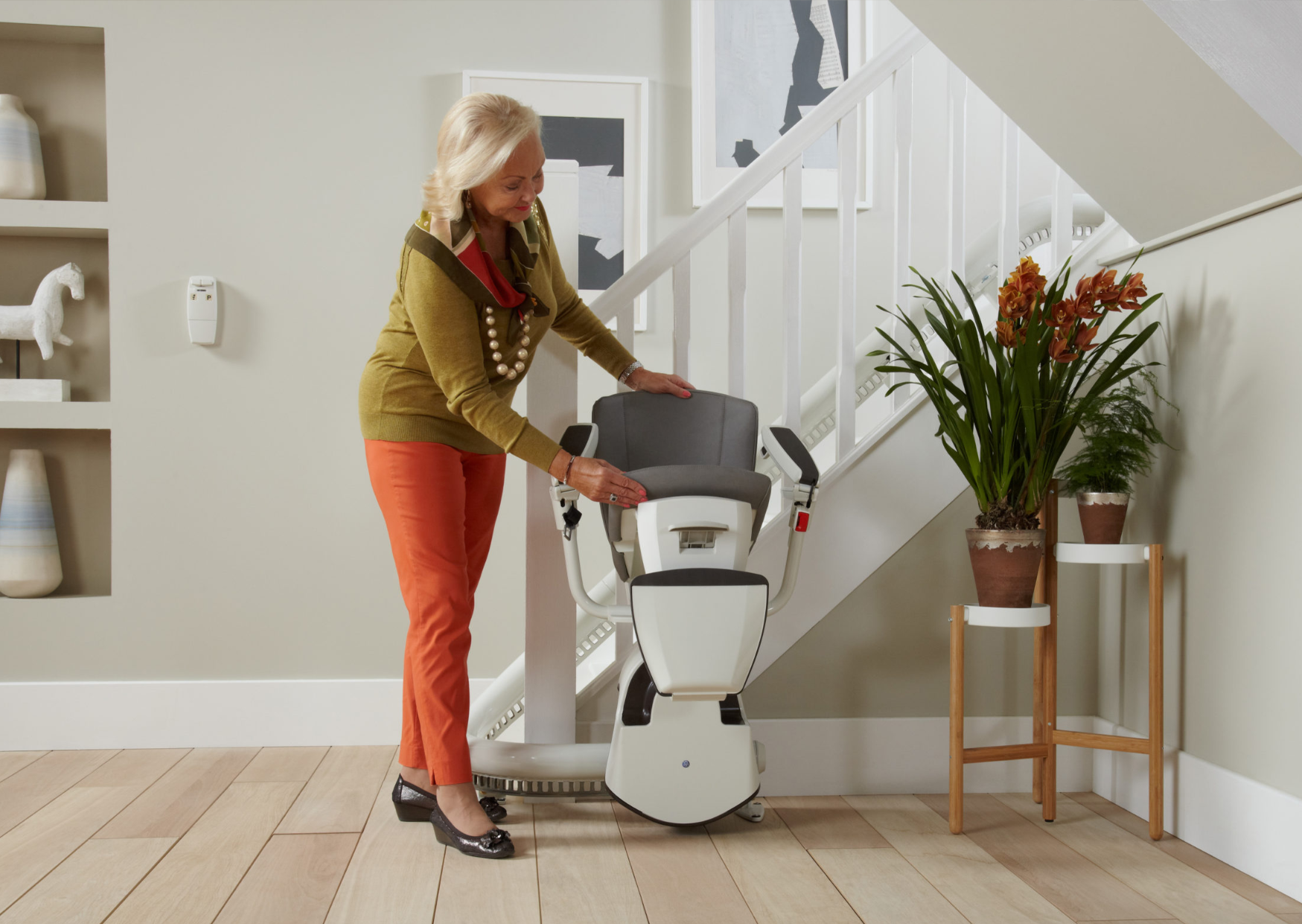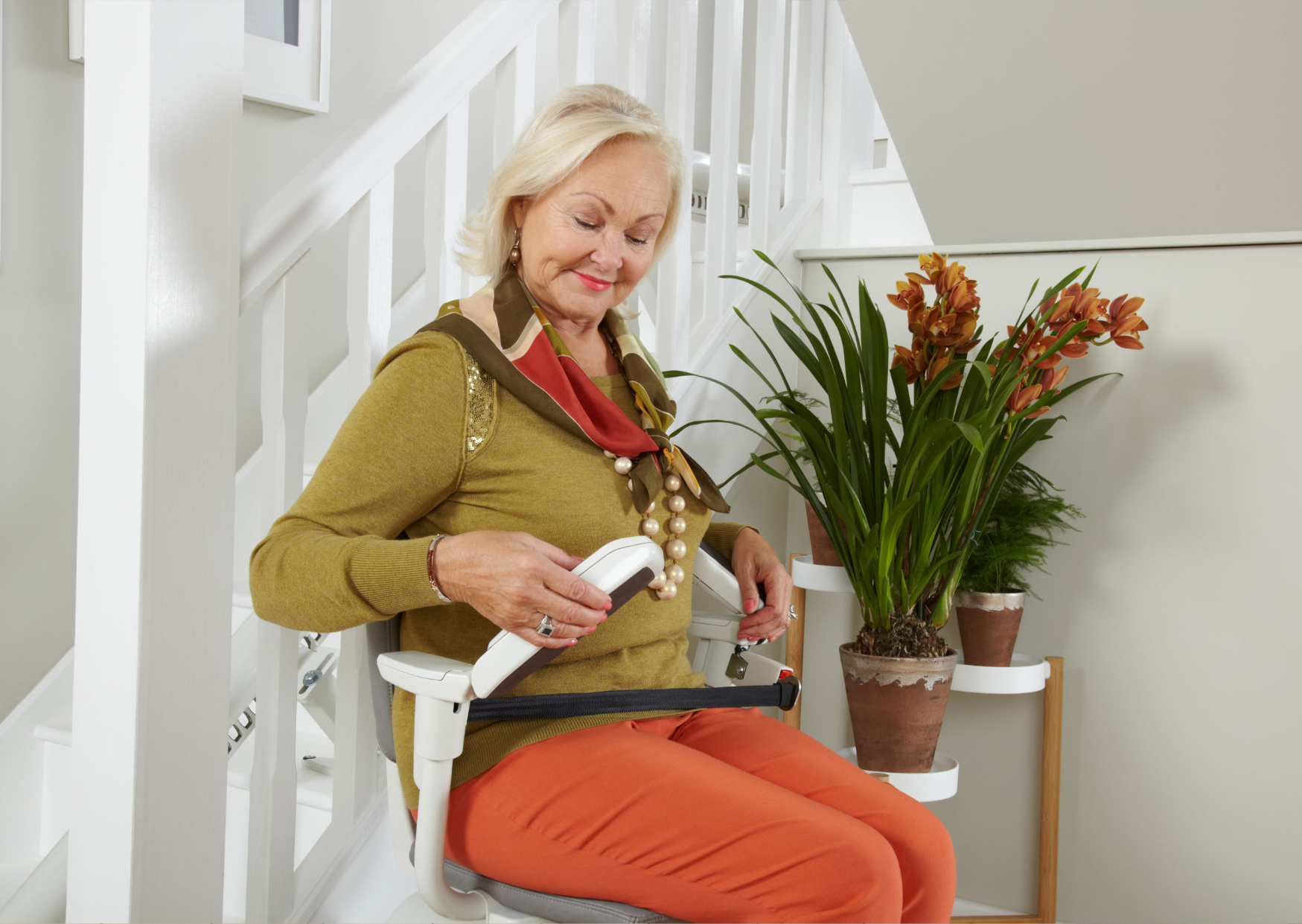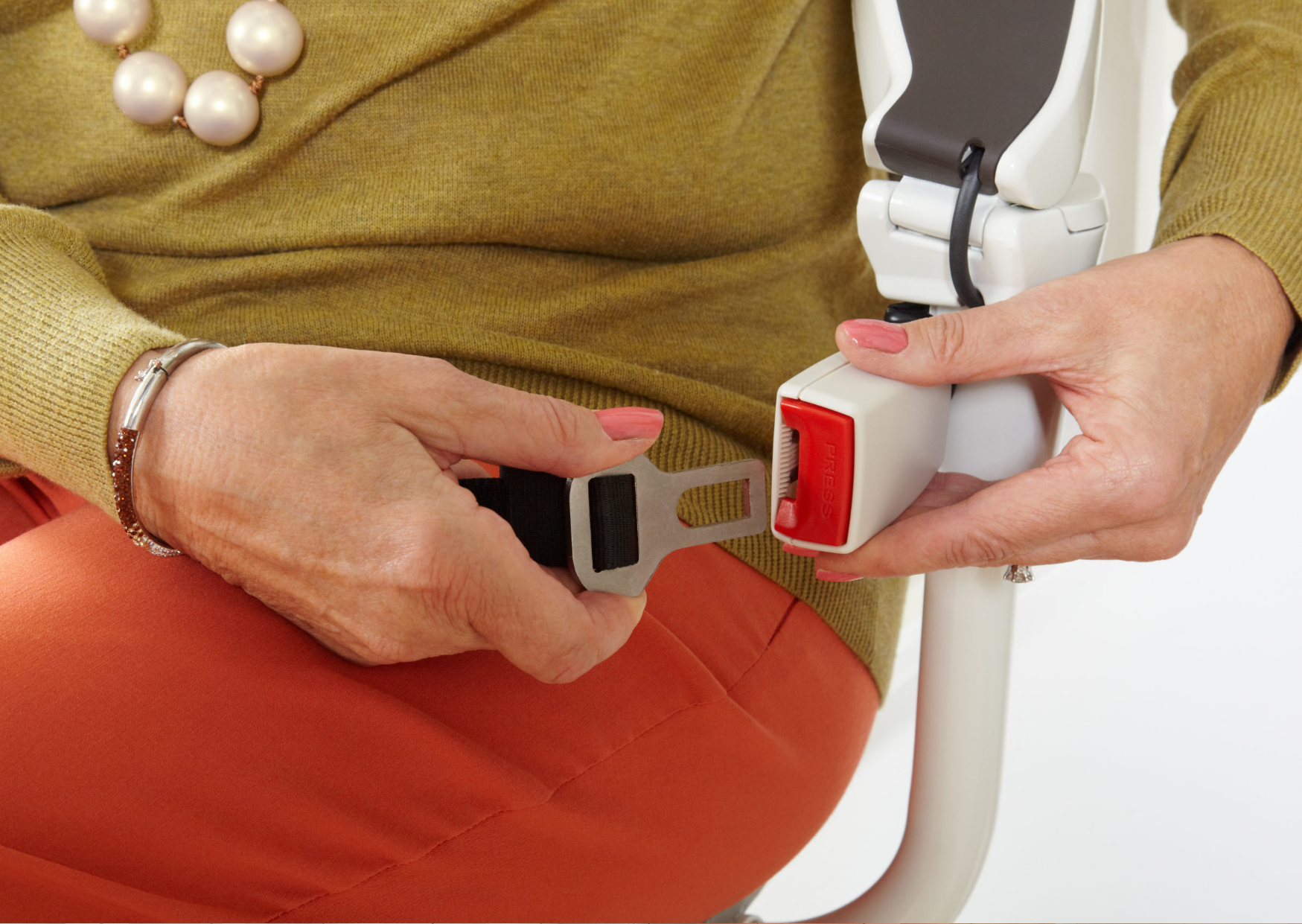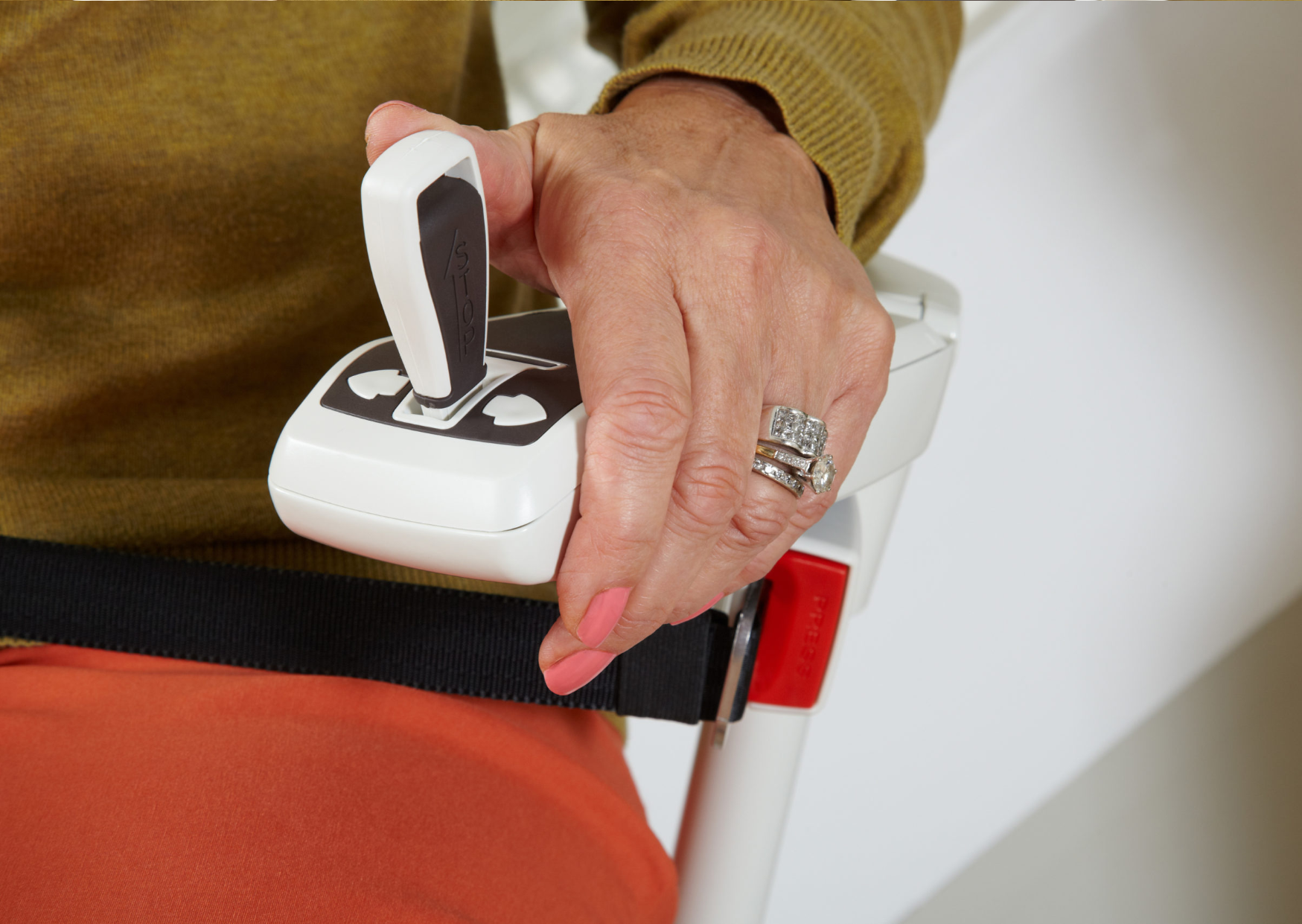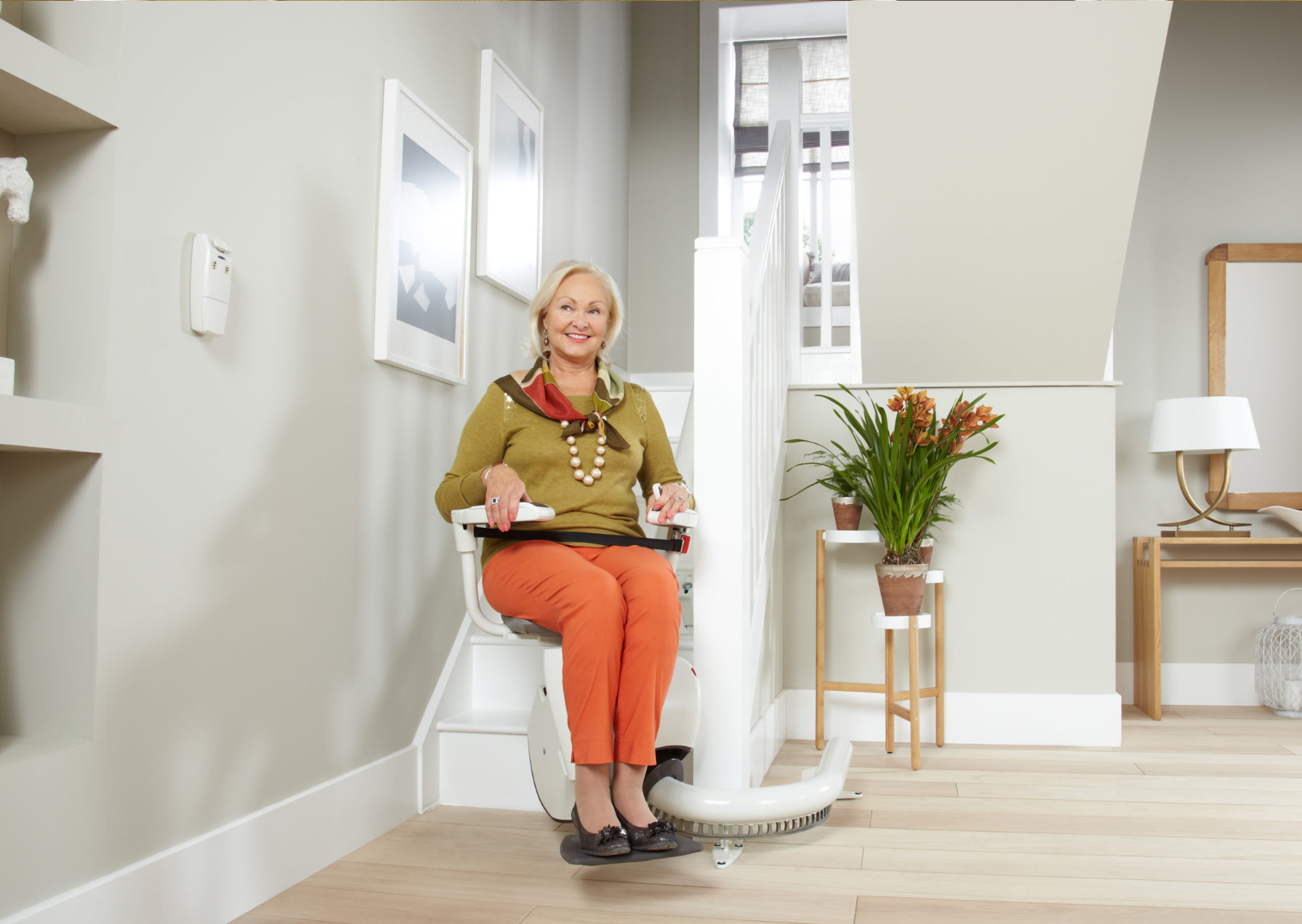 Sale price

£0.00
Regular price
(/)
---
Designed for stairs with one or more bends. Thanks to their ASL technology they can fit on a narrower curved stair than any other stairlift. Engineers developed ASL technology to enable all components to operate in one fluid motion. The Flow 2 footrest swivels with the seat, even in the tightest of staircases. As you reach a tight area on the stairs the seat will swivel to avoid clash points.
The unique "auto-powered" system used on Flow Stairlifts, allow the lift to fit onto the narrowest of staircases. In theory it is possible to install the Flow onto a set of stairs as narrow as 61cm. The Flow stairlft is often used when a conventional curved stairlift is unable to fit and because of the variable speeds which the lift can achieve, it is also one of the smoothest and most comfortable rides that you can get on a stairlift.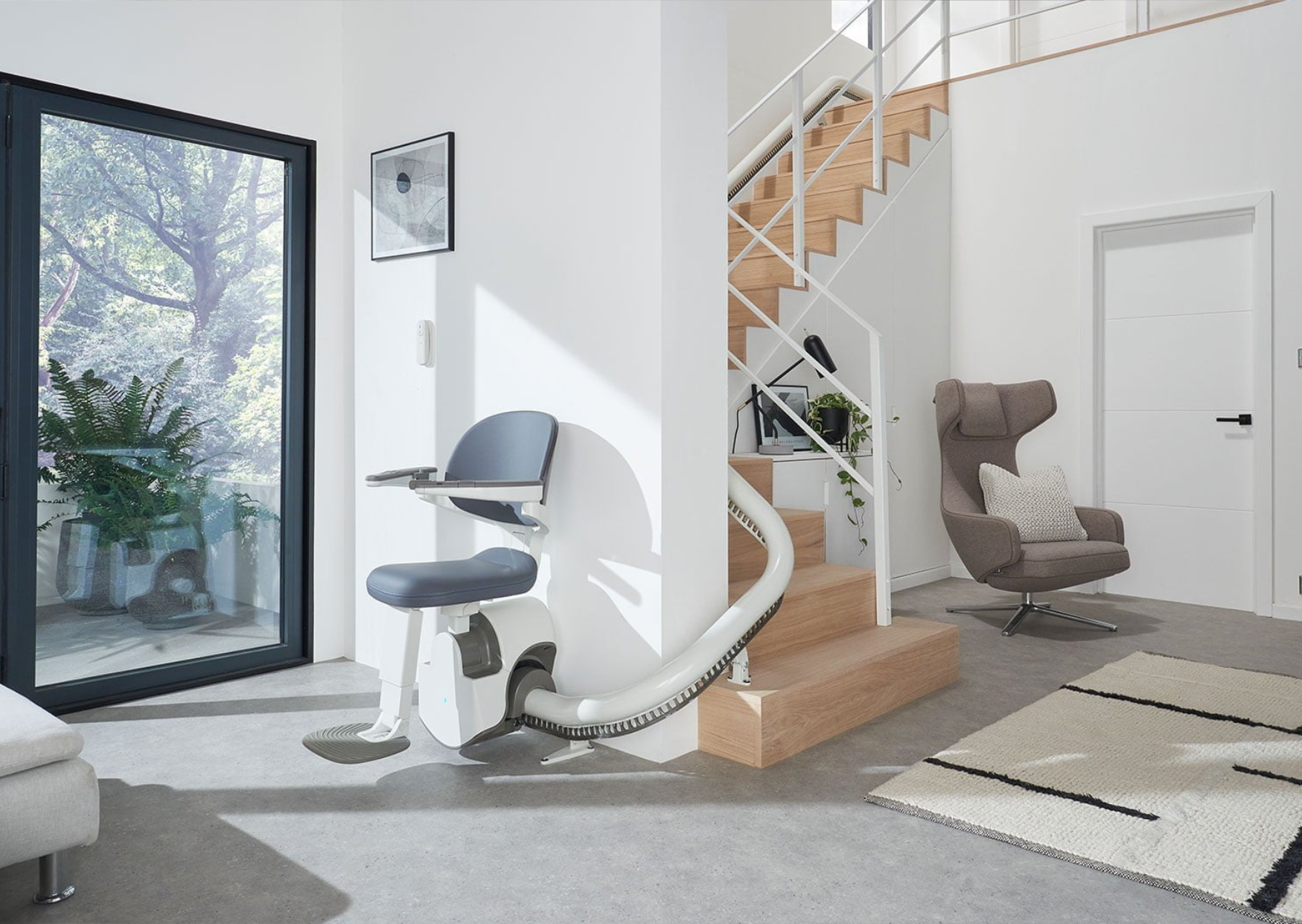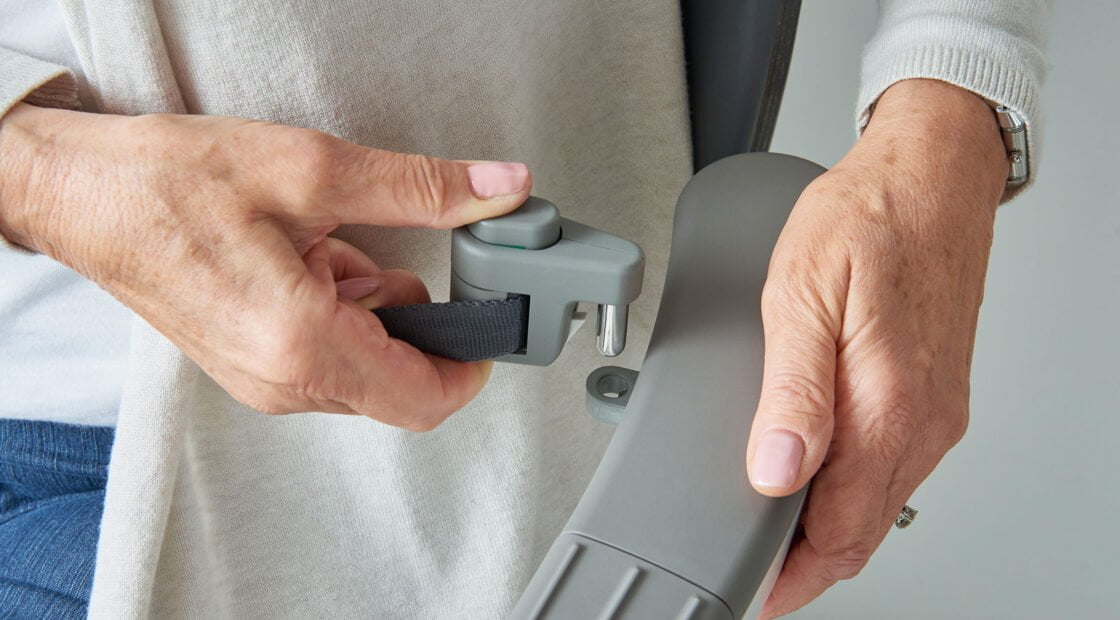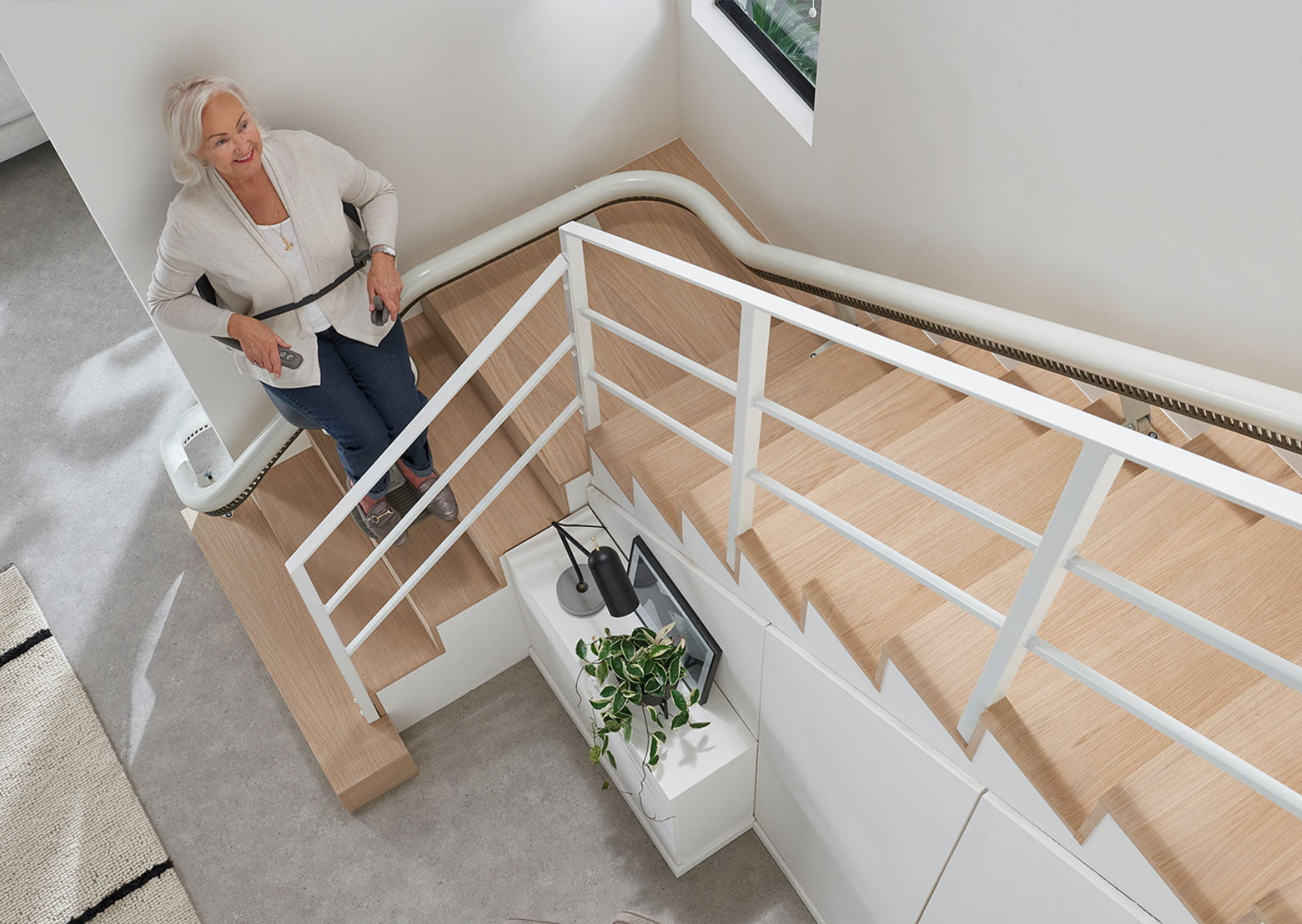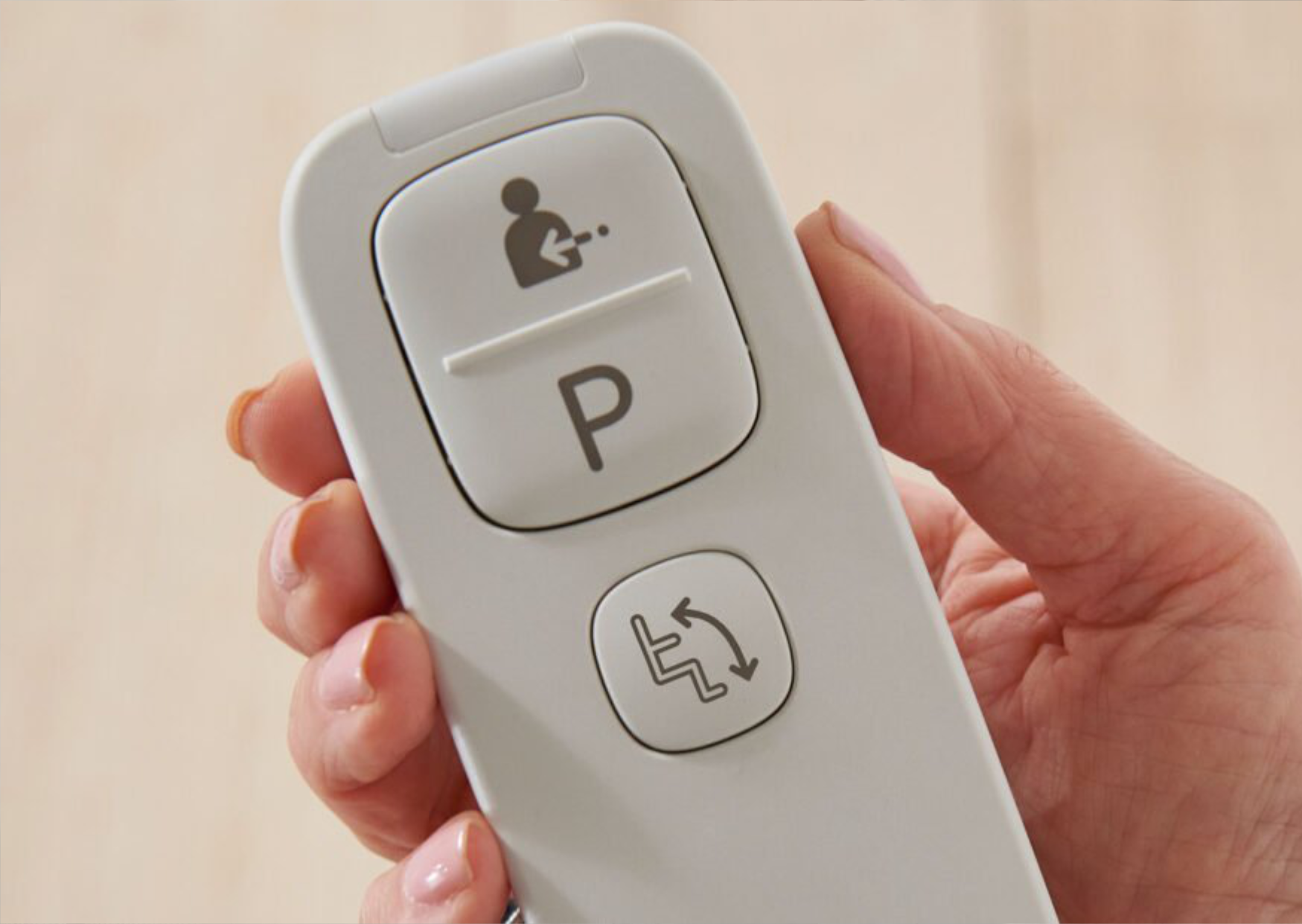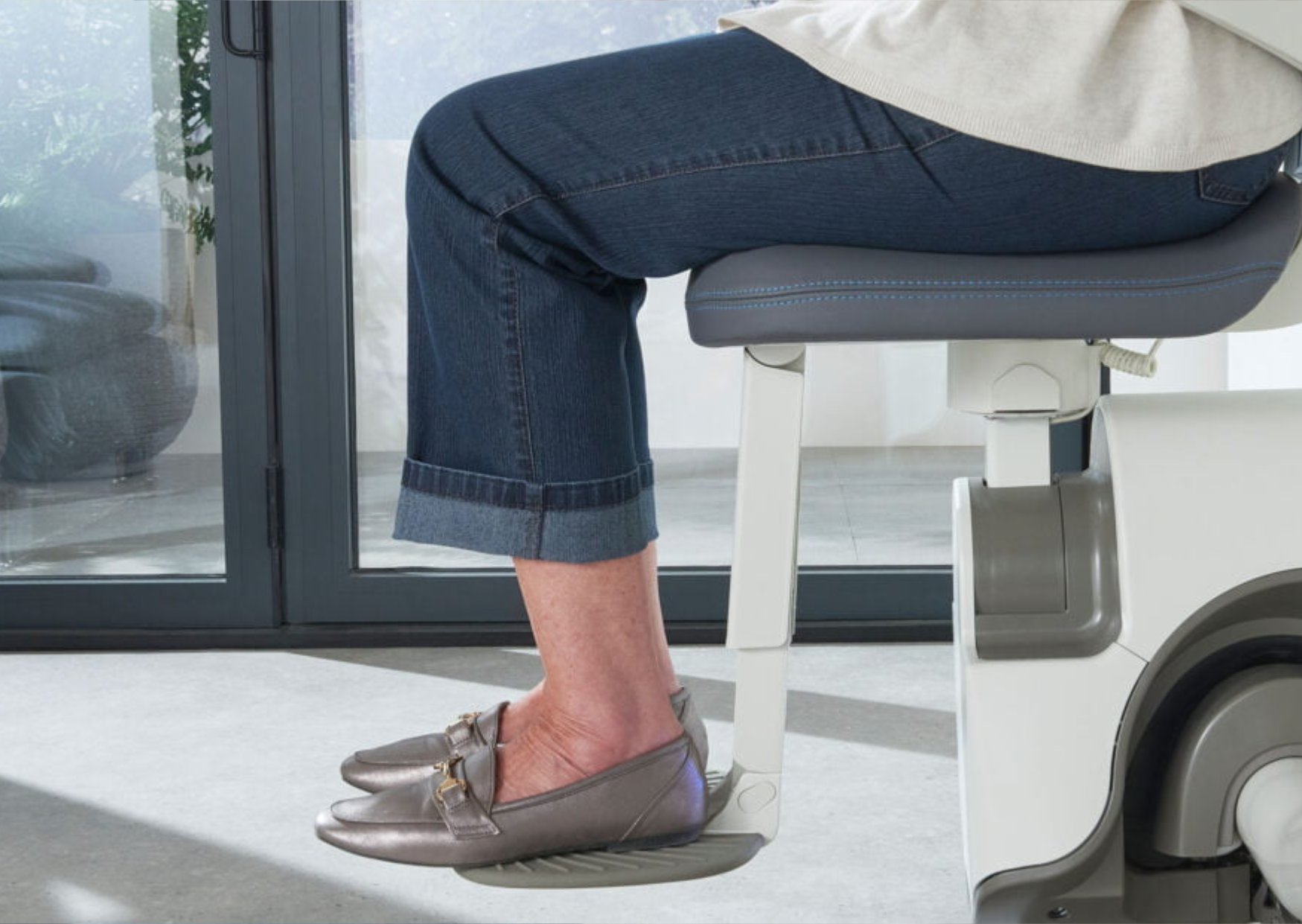 ---
The Flow X is designed to fit on narrow staircases, whether they are straight or curved. Fitted to your staircase and not your wall, the Flow X is installed quickly and efficiently, with minimum disruption to your home and blending into your home seamlessly. Choose between a range of fabrics including vinyl, fabric and leather. Contact us for more information about the Flow X.

High-quality fabrics and finishes help the Flow to blend into your home seamlessly. Choose between vinyl, fabric and leather.
Rails are available with a horizontal start, parking bends and vertical starts. Epoxy powder coated in 4 standard RAL colours. There is also the option to have your own RAL colour if you wish.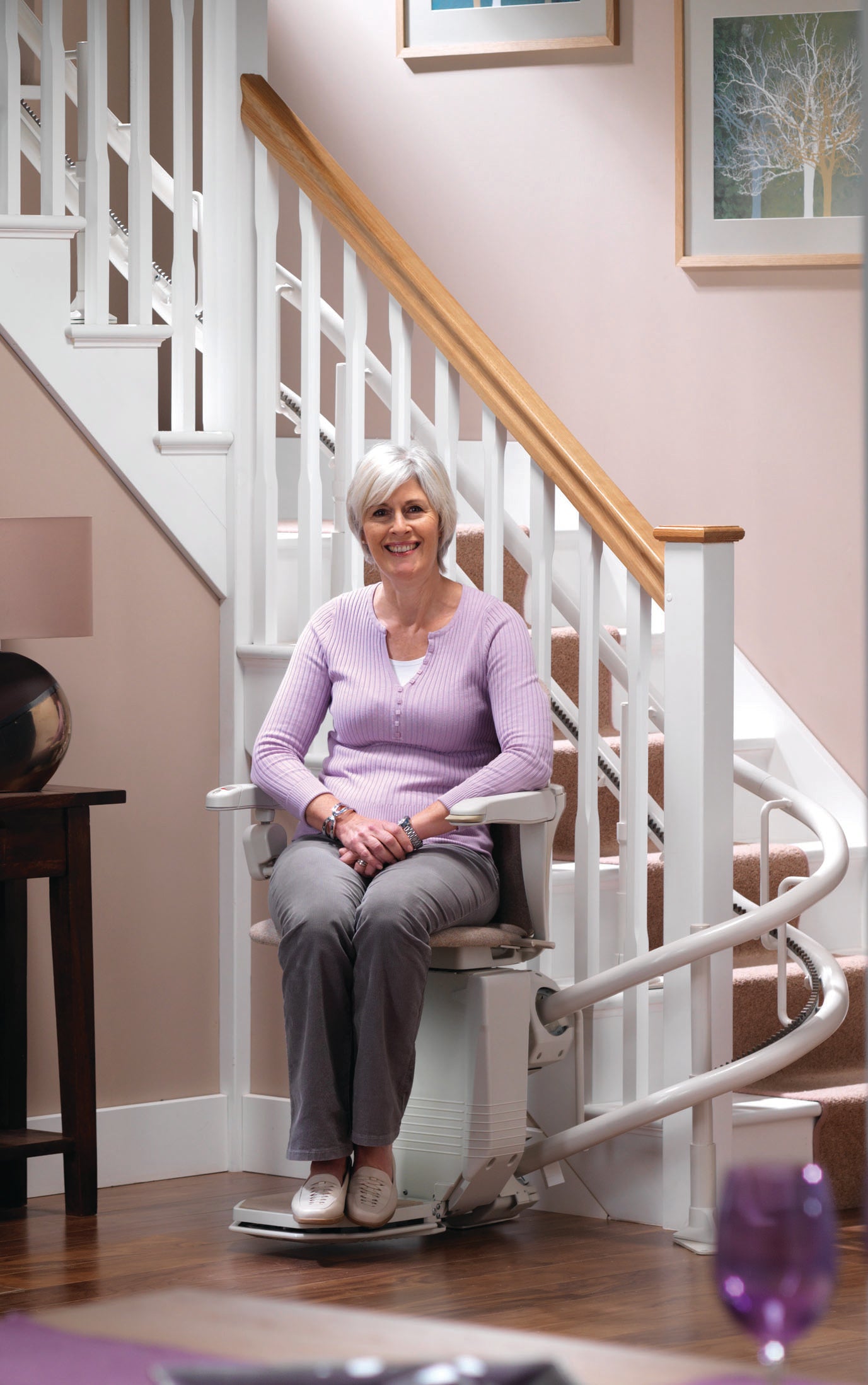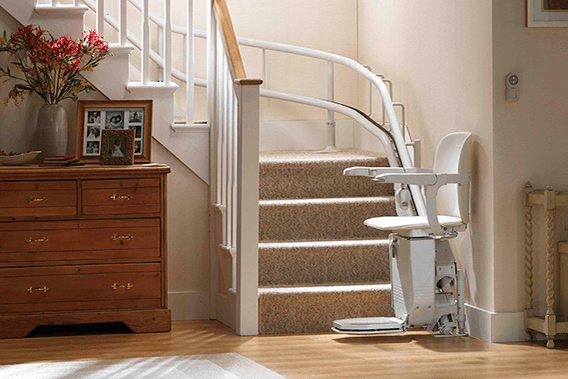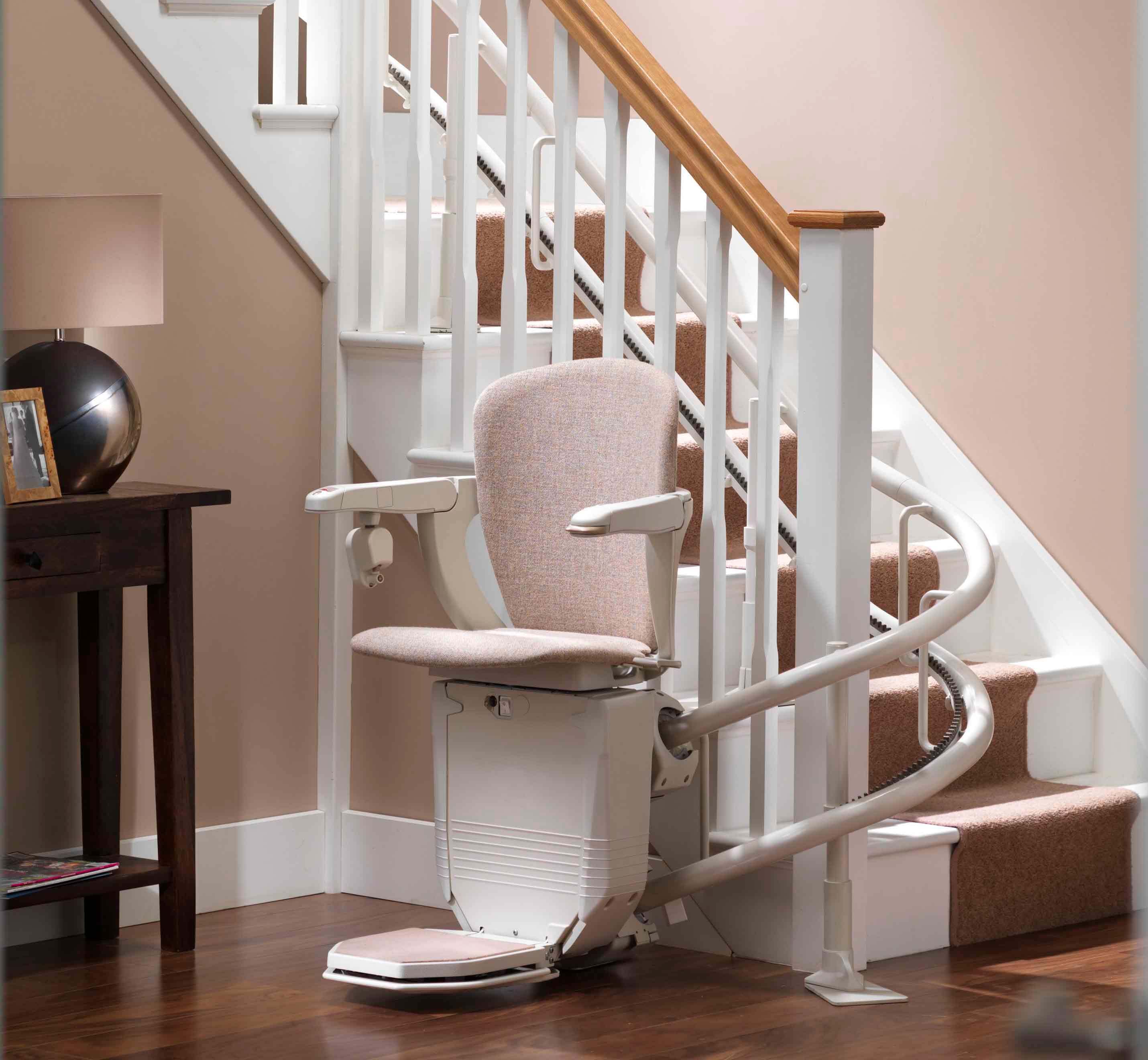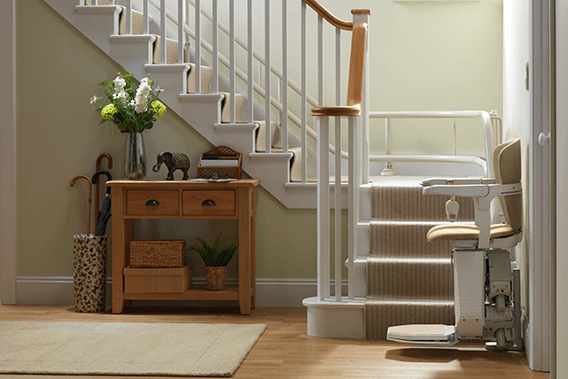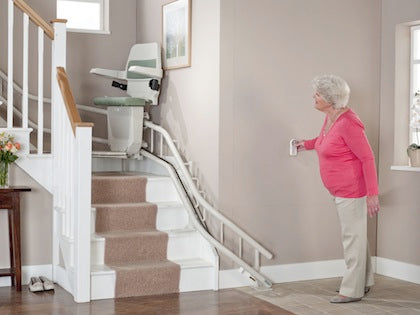 Sale price

£0.00
Regular price
(/)
---
A Stannah stairlift for stairs with turns run along a custom-made rail that curves easily around the corners or bends of your staircase.
These are custom-made to fit your staircase to ensure that they hug each curve and bend closely and neatly. The close fit that can only be achieved with a made-to-order stairlift will maximise the space left on your stairs to ensure plenty of room on your landing and stairs for others to use them as normal.
Outdoor lifts
Stannah Outside Stairlift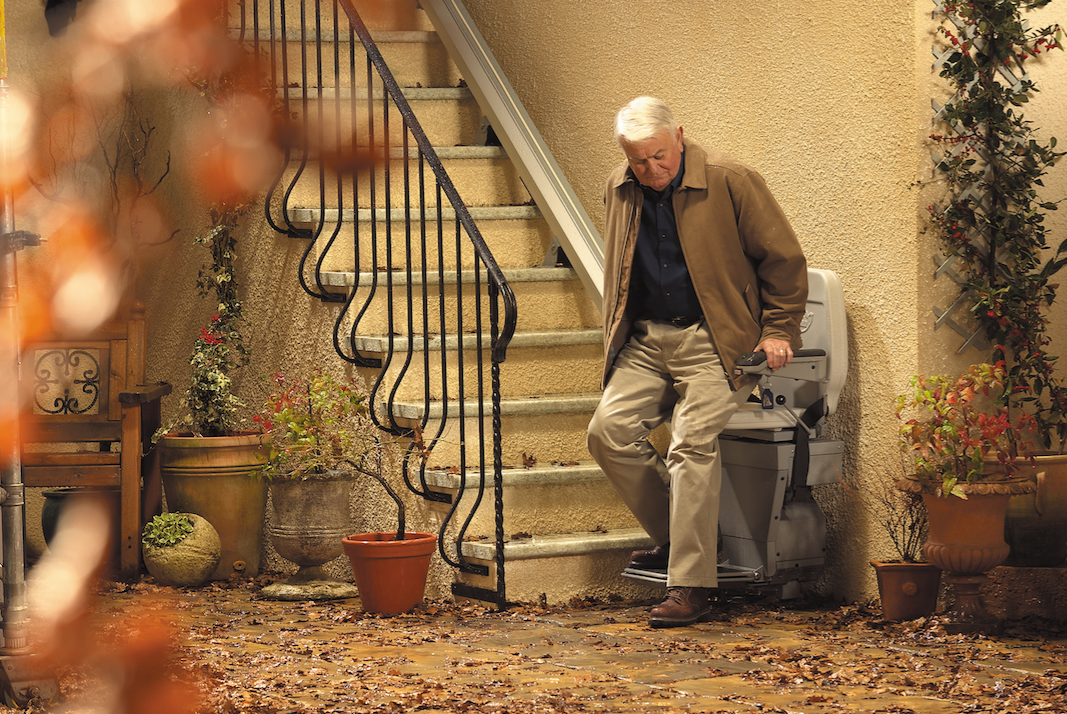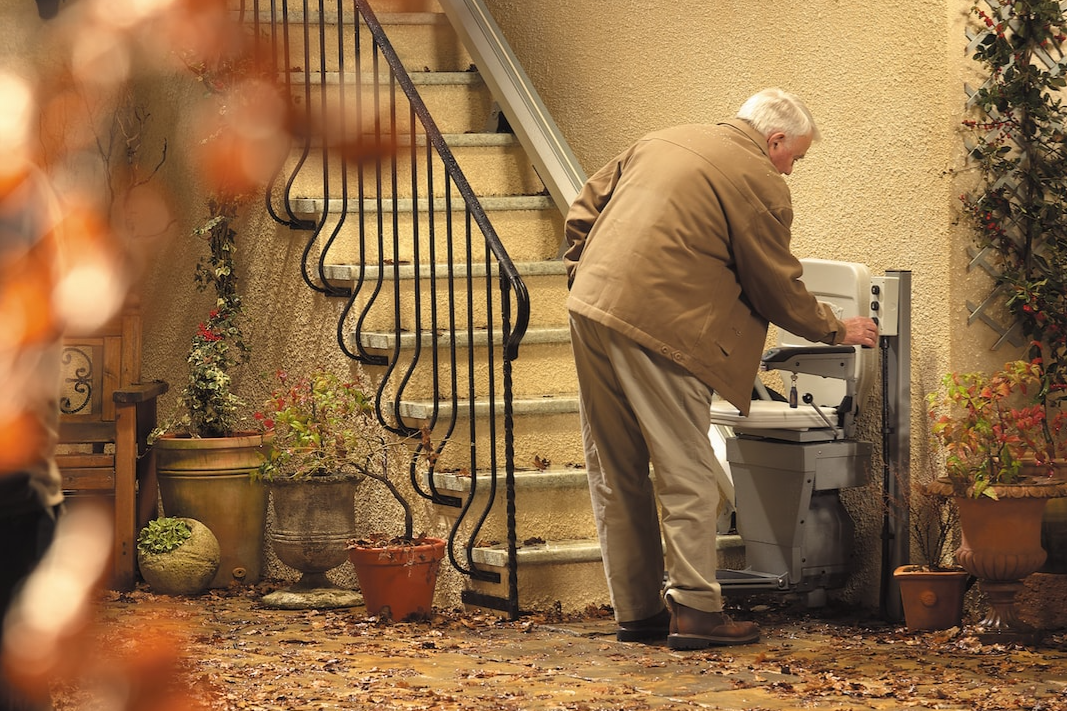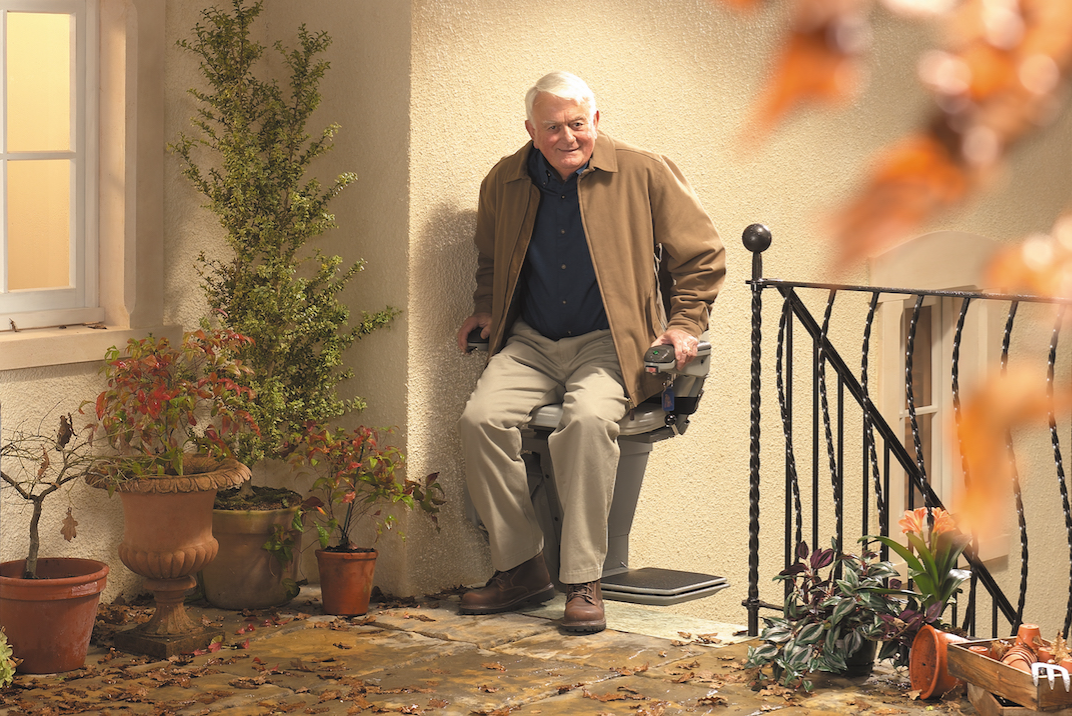 Sale price

£0.00
Regular price
(/)
---
 Specially designed to work all year round, our high-quality outdoor stairlift is the ideal solution for either a flight of outside stairs or for just a few steps down to your garden. 
The swivel seat allows you to easily get off the chair at the top of your stairs, which means using your stairlift outdoors is completely safe. The joystick controls can even be positioned on either arm, whichever is more comfortable for you.
A protective cover is also provided to shield your outdoor stairlift from harsh weather and keep it in good working condition all year round. With a range of built-in safety features, you can have peace of mind that anyone using the stairlift will be protected.